ivsEdits™ is the new modular and flexible non-linear editing software from IVS. It delivers an exceptionally powerful and affordable 2K/HD/SD editing solution for any post/live production environment. ivsEdits™ brings everywhere, also on laptops, full-quality real-time editing performance.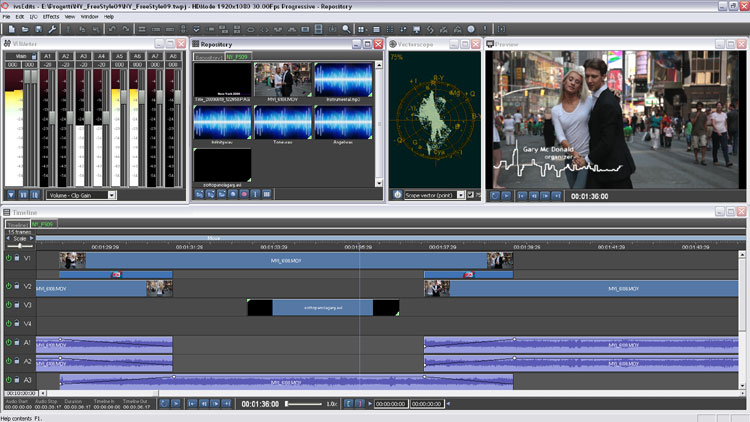 -Easy User Interface and Powerful editing toolset
The ivsEdits™ user interface has a very easy learning curve with each tool set designed to require less time for the same task. The desktop scheme can be user defined.
-Multi format Timeline
The ivsEdits™ resolution indipendent Timeline lets you mix and match source material in a wide range of native SD, HD and 2K file formats like DV, DVCPRO25/50, DVCPRO HD100, XDCAM SD/HD/EX, MPEG1/2/4 , DPS/DVA and includes the support for MXF, Quicktime, AVI and WMV media file containers.
-Modular and Open Architecture
The ivsEdits™ architecture is modular, open and scalable; over the traditional video and audio tracks is possible to add the support for several types of Timeline objects (special clips) to handle external devices like DMX lights, external VTRs or smoke machines, etc.. Have you ever tried to sync 256 light sources with video and music with other DMX controllers? It required days for simple routines. With IvsEdits™ it takes seconds!
The ivsEdits™ supports multiple virtual Audio/Video Mixer objects so it is possible to map some Timeline tracks to diffrent mixers and to target each mixer output on different output devices. This feature can be important to quickly edit and sync videos for museums, videowalls, stereoscopy or special events.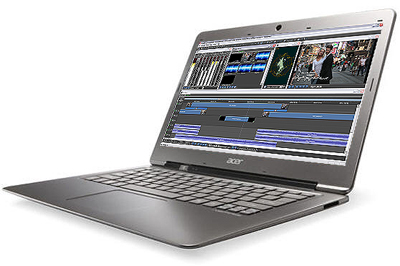 -Collaborative Workflow (some features are available as option)
Several users can work on a standard Gigabit LAN, sharing the same NAS storage without expensive options, working together on a single project with advanced tools like multiple ingestings and automatic clip collections.
Additional ivsEdits™ instances, executed on the same or on other PCs, can be syncronized to play several different movies at the same time or in scheduled sequence.

-Multiple Live Inputs
The ivsEdits™ supports on timeline a wide range of clip types (audio, video and graphics) that you can mix with Live Clips, coming from several simultaneous live inputs (determined by your hardware input devices). Live inputs can be SD or HD, analog or digital, all on the same timeline.
-Live Multicamera editing
ivsEdits™ is focused around the needs of live event productions. Live Multicamera Editing allows to capture and edit in real time signals coming from several cameras (up to 8), , in a live production switcher style. When the live event ends, the editor can make any desired modify or adjustment and to deliver the final product in few seconds after the show.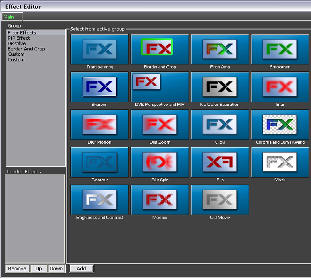 -Several HQ RT video effects
ivsEdits™ supports the most common 3rd party plugin transitions and effects but features its own High Quality video effects including Chroma/luma keys, Perspective, Glow & Blur effects, Strobe, Crop, borders, all with professional keyframing.
-Faster than Realtime multimedia files importing from/to a lot of media formats
ivsEdits™ can edit natively many formats, but if needed, it can import any file to 4:2:2 I frame ones, several times faster than realtime, depending from system performance. IvsEdits™ takes big advantage from multi-core system configurations.
-Faster than Realtime multimedia files exporting in a lot of broadcast media formats
ivsEdits™ can output multimedia files from Timeline faster than realtime in a lot of broadcast media formats such as MPEG, MPEG2, DPS, AVI, WMV and H264. MXF and QT coming soon.
-PLAY AND EDIT WHILE REC
ivsEdits™ features "PLAY AND EDIT WHILE REC" that allows to capture in background and to edit the same files you are capturing or importing. You can capture or import several videos and to use them all on your timeline less than a second after you started recording/Conversion (multiple ingest requires an option). If time matters, with ivsEdits you can save a lot.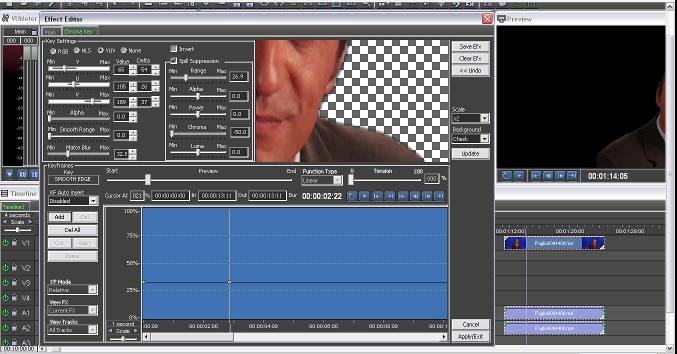 -Realtime video I/O using standard OHCI IEEE1394
ivsEdits™ supports standard OHCI IEEE1394 (firewire) cards to Input or Output audio and video. The Firewire can be used to print to tape a timeline project or to get realtime feedback on an external device or video monitor.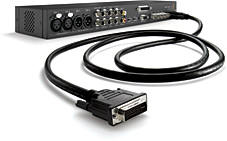 -Realtime audio-video I/O supporting several 3rd party devices
ivsEdits™ supports several I/O audio video devices from Black Magic Design. The supported Black Magic Design Hardware devices list includes all the Decklink/Intensity boards Series and all the Multibridge line including also the Intensity and Ultrastudio USB3 product line.
-External or Internal Alpha Key support.
ivsEdits™ supports Internal and external realtime alpha keying according the Blackmagic Decklink in use turning the Timeline in a powerful CG playout.
- 3D Stereo Support
ivsEdits™ supports natively both Side by Side e 3Dtile frame formats.
-XML as interchange format (coming soon)
The ivsEdits™ timelines can be compiled in the XML format, in order to provide project interchange with Non Linear Editors from other manufacturers. The XML format allows to build timelines with external tools or custom programs to build for example playlists and complex project for live purposes as live games (TV quiz, etc.) or TV shows.
-Velocity Timeline and Gallery Compatibility (coming soon)
ivsEdits™ imports and exports Velocity Timeline and Gallery allowing to Velocity users to share projects between Velocity and ivsEdits.
-Aggressive Roadmap for continuos enhacements.
ivsEdits™ will be updated day by day with new releases available for downloading. To get a new feature you won't be compelled to wait for the next main release, all new features are immediately available .
-ivsEdits™ Forum
One of the most important resources of the web is the capability to share ideas and knowledge on web forums. On IVS forums it is possible to discuss in depth topics about ivsEdits™, Harris Velocity, ivsNewsManager, Fusion, Operating Systems, etc, with support and moderation of IVS team.
to get more info:
please send e-mail to info@ivs.it o sales@ivs.it
Company contact: please contact Paolo Castellano to +39-347-3890560 or paolo.castellano@ivs.it