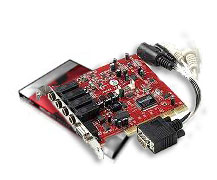 ivsAudiodelay copyright and licence.
Copyright (c) 2008-2011 Interactive Video Systems (IVS)
. All rights reserved.
1. This is a full version of ivsQdesktop with demo watermarks overlaied on video outputs and without project saving capability.
2. To run ivsQdesktop Demo it is required in your system one or more Leitch Quattrus Hardware and its related drivers already installed and functional.
3. Before using ivsQdesktop Demo you need a security code to begin the installation process and later the appropriate activation file to allow you to run the installed software. To get both ones, please send an email to support@ivs.it specifing: your name, your surname, your company, your address and your Quattrus Hardware ID.
4. It is allowed to use this demo software only to test and evaluate it.
5. This software is provided "as is," without warranty of any kind, express or implied. In no event shall IVS be held liable for any direct, indirect, incidental, special or consequential damages arising out of the use of or inability to use this software.
6. In order to access at the download link for the ivsQdesktop installer, it is required to be subscribed and logged into IVS Forum (Available also in Eng and Francais languages).
Download
I'm agree with above Terms and Conditions
If you need more info or support:
please send e-mail to info@ivs.it or support@ivs.it or visit http://www.ivs.it at ivsAudiodelay main page.

Company contact: please contact Mr. Paolo Castellano to +39-3473890560 or paolo.castellano@ivs.it
Some Informations about IVS

Interactive Video Systems (IVS)
is an Italian company specialized in solutions for the Digital Video and the Content Creation. IVS develops proprietary solutions for graphics, displays, cinemas, TV and distributes the best of the worldwide production in the sectors of the professional audio-visual media, and high end IT solutions.
For more informations, visit www.ivs.it.